Top Summer Camps in Seattle Summer 2019
Summer in Seattle is just around the corner! To help you find activities for your kids, here are our top summer camps across Seattle for 2019. We've listed our favorite camps for STEM, arts, sports, academic, outdoor, and more. They offer a variety of full day and half day activities to keep your kids active, engaged, and learning throughout the summer.
Search LegUp's summer camp 2019 list of available camps.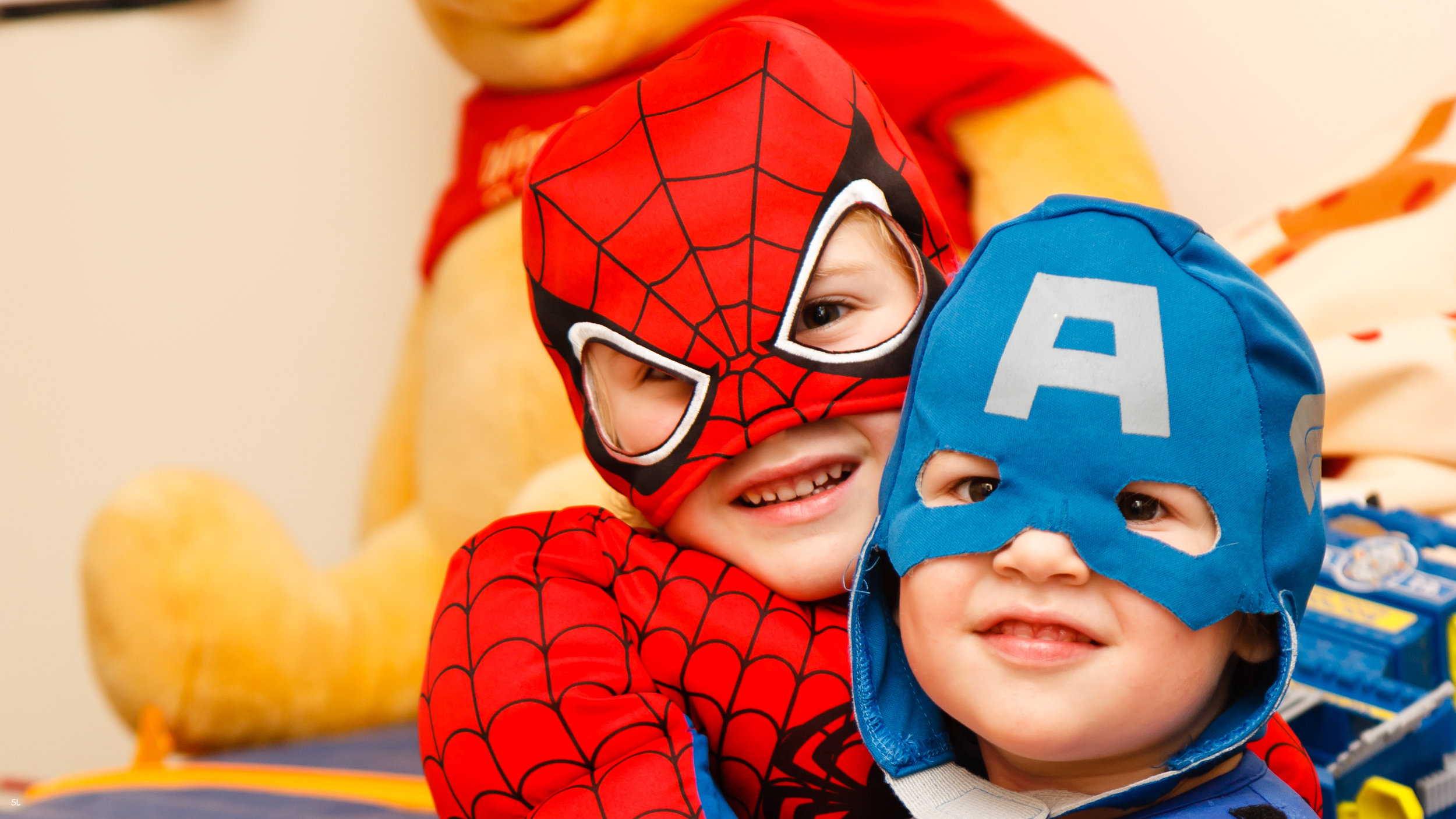 MULTI-ACTIVITY CAMPS
Steve & Kate's Camp
During activity time, campers are free to pick and choose whatever activities they'd like to partake in. They're free to spend as much or as little time as they please in the spaces offered. Steve & Kate's camp wants campers to feel like they have the freedom to choose what their day looks like based on their own interests and curiosities. Buy any number of Day Camp Passes for their educational summer camps and use them anytime.
Big Kids Summer Camp Hilltop Children's Center
For children in K-4th grade, Big Kids Summer Camp combines many summer camp activities into one camp so you can minimize transitions for your child, and you don't have to drive all over the city to different camps all summer for your child to have a diversity of experiences! Sign up for a week or two, or for the whole summer! Their summer camp offers an environment of child-centered, emergent curriculum practices, inspired by the Reggio Emilia tradition. Big Kids have the opportunity to explore the outdoors and local neighborhoods on field trips. On site, Big Kids also enjoy two art studios, participate in in-depth projects focused on their interests, and develop lasting friendships. The camp is led by experienced educators who mentor, guide, and inspire in low teacher to child ratios of 1 to 9.
Search LegUp's summer camp 2019 list of available camps.
SPORTS CAMPS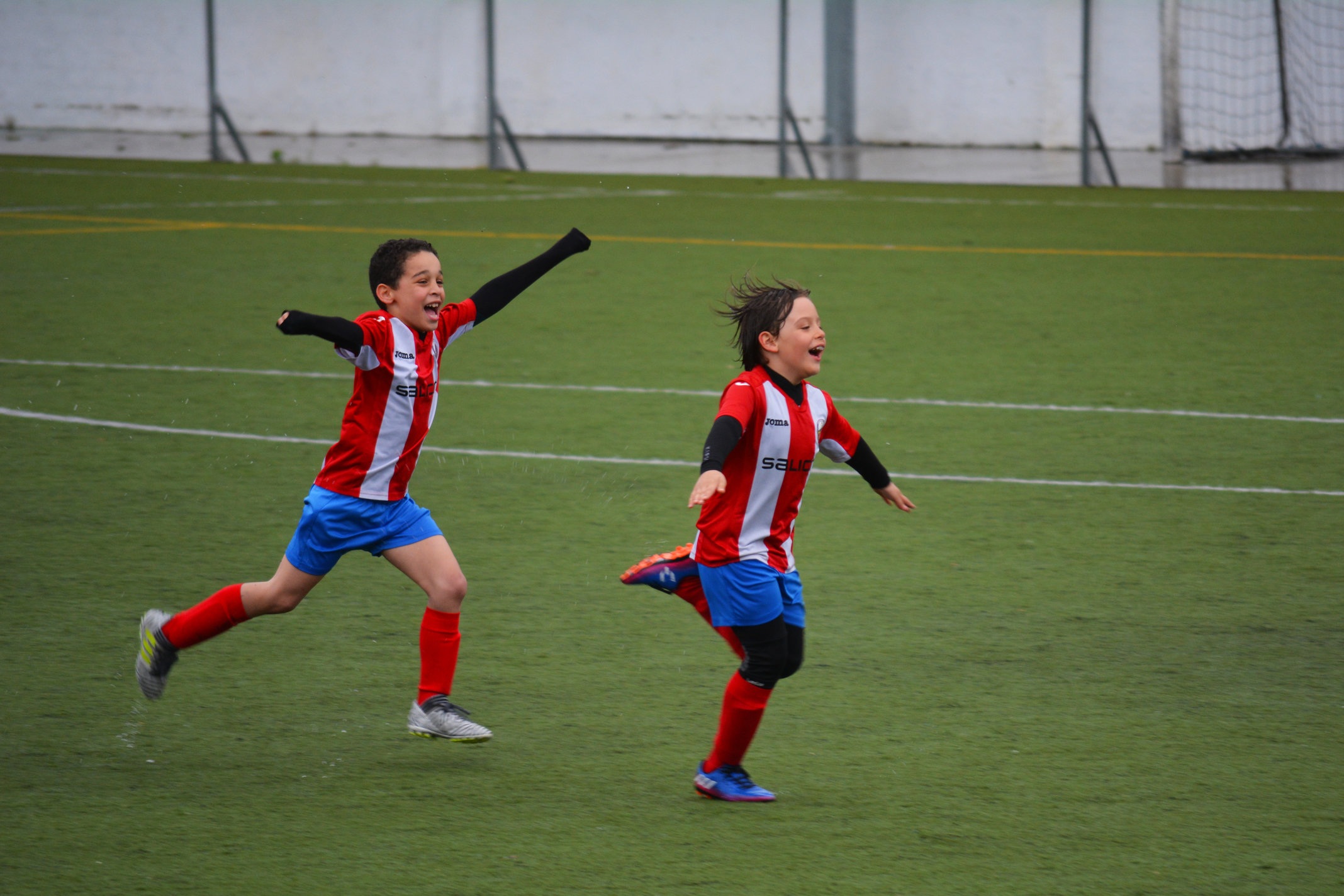 Skills Institute
Skills Institute Camp is all about improving technical and tactical soccer skills for overall player development in kids. The developmental curriculum provides lots of individual attention so players build great fundamental skills, develop the ability to think strategically and start building their soccer intelligence—all while being extremely fun. Each day campers, that are separated by age (5-6, 7-8, 9-12), will focus on different skills: dribbling, passing, trapping, shooting, and more.
Ultimate Frisbee Camp DiscNW
Campers develop relationships & communication skills in various games and team challenges, practice implementation of rules knowledge, develop discernment as they consider calls being made, advocate for themselves as they learn to make calls, and grow through self-reflection after activities.
Arena Sports Camp
Arena Sports Camp is fun, flexible, safe –convenient for your summer schedule. Your kids will have a blast participating in engaging, highly-active and age-appropriate activities with our awesome coaches. You will have peace of mind knowing your kids are being well cared for in a great environment. Register for full or partial weeks, or even a single day of camp. Walk-ins are welcome too! Camp activities are endless: Soccer, Inflatables, Gaga Pit, Dodgeball, Swimming, 9 Square in the Air, Capture the Flag, Outdoor Activities, and more!
Pedalheads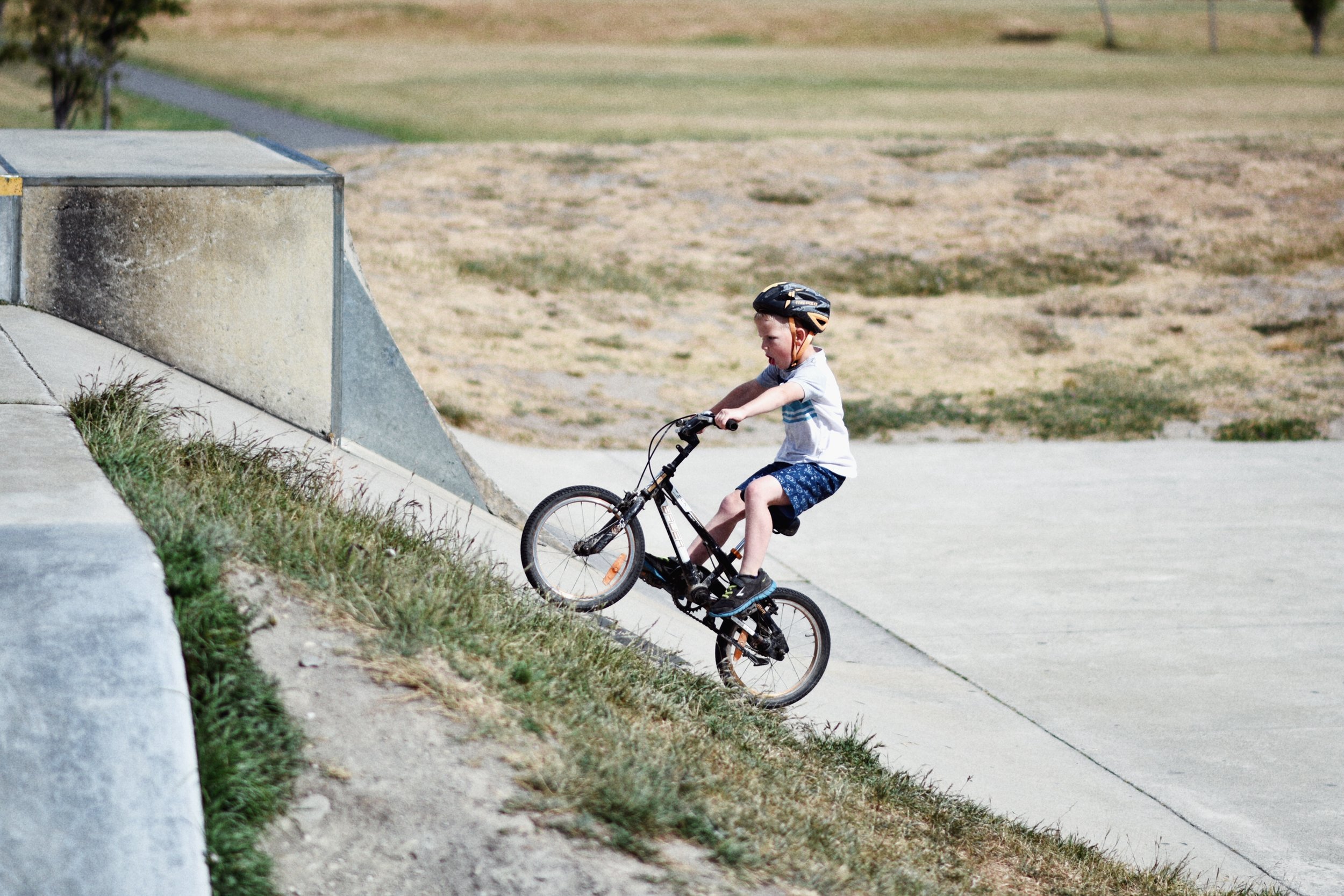 Atlantis Programs Inc. and Pedalheads provides innovative and effective programs for learning bike and swimming for kids 2-12 years of age. They provide cycling, swimming and superhero programs that are safe, fun & challenging and also promote kids' health and development. In Seattle, Pedalheads offers Bike Camps and Heroheads Multi-Sports Camp which includes baseball, soccer, archery, dance, football and more at various locations in Washington.
Skyhawks Basketball Camps
This fun, skill-intensive program is designed with the beginning to intermediate player in mind. Using our progressional curriculum and focusing on the whole player, we teach your child the skills needed both on and off the court to be a better athlete. Skyhawks basketball staff will focus on respect, teamwork, and responsibility, starting each day with a "skill of the day" and progressing into drills and games. The result is an unforgettable camp experience for your young athlete. After a week of passing, shooting, dribbling, and rebounding, your child will show you why this is one of their most popular programs.
Emerald City Fencing Club
Emerald City Fencing Club teaches competitive Olympic style foil fencing. Their head coach was the first American coach to graduate from the international fencing federation's coaching academy in Budapest, Hungary and was a top-level competitor. No experience is necessary for any of their services and all of the safety gear is provided.
Moss Bay
This summer Kids Camp is a week-long kayaking, paddle boarding and sailing camp on Lake Union in Seattle. Open to children between the ages of 6-12. Youth participants are guaranteed a terrific staff, quality adventures, excellent sports equipment, good times and fantastic instruction. Participants will build skills, friendships and confidence all week long.
Sounders FC Emergence Youth Soccer Camps
Sounders FC Emergence Camp is designed for the beginning soccer players ages 3-5 years old. These camp sessions will be a modified training time and will focus on introducing young players to the game. The sessions will incorporate movement education exercises, introductory technical exercises, and exploration games with an emphasis on enjoyment. The purpose of these camps is to introduce the game of soccer to children in a comfortable environment, which will set their soccer career in motion.
Skyhawks Baseball Camps
Skyhawks Baseball takes the rich history of the game from Cooperstown to your town. Local Skyhawks staff use our progressional curriculum to teach the fundamentals of fielding, catching, throwing, hitting, and base running, all in a fun, positive environment. Specifically designed for beginning and intermediate players, this camp teaches all athletes new baseball skills along with vital life lessons such as respect, teamwork, and responsibility. Participants come away with new friends, new skills, and a love for the game!
Search LegUp's summer camp 2019 list of available camps.
COOKING CAMPS
Bakery Delights Camp
What's better than going to the bakery? Baking our favorite treats from scratch. Children will experience hands-on baking and learn essential skills while making cookies, cakes, pies, yeast bread, quick breads, and so much more. Complete the week with a surprise treat and your child's personalized recipe book to take home.
Cooking for Kids Bloom Early Education
Children will be reading recipes and making delicious creations for breakfast, lunch, dinner, and snack. A different gustatory treat every day!
Kids Summer Culinary Camp Urban Table Culinary Arts
Urban Table offers full-day or half-day camps with hands-on culinary experiences. All camps are taught by Urban Table's professional chef instructors and kitchen assistants, and a culinary coach to kid-chef ratio is averaging 1:5.
Search LegUp's summer camp 2019 list of available camps.
STEM & ACADEMIC CAMPS
iD Tech Camps
Got a tech-savvy kid? A great camp to consider this summer is iD Tech camps. iD Tech is a leader in summer STEM education programs for students ages 6–18. Kickstart your kid's future in STEM with over 50 cutting-edge courses. From coding and game development to robotics and design, students will build in-demand skills and innovate like a pro with industry-standard tech tools. Their camps are inclusive & offer fun learning environments where students are empowered with the skills they need to reimagine our tech-driven world.
Innova Fellows
Your children will benefit from team cooperation while finding their "eye of the tiger." At Innova Fellows, they've crafted an immersive educational experience to supercharge learning and empower students of all abilities to dream big and bring those dreams to life. Their team of educators, professional consultants and hard-working support staff guarantees a rewarding, informative and evolutionary experience.
Digital Media Academy
Digital Media Academy (DAA) is offering World-Class STEM & Tech Courses For Kids & Teens in Seattle. At their Seattle summer camps, elementary, middle school and high school students can develop their filmmaking skills, design a new video game, code an app, or model and print a 3D design. Their committed staff guide students as they work on projects, and mentor them through bringing their own unique ideas to life.
Seattle Children's Museum
Discovery Days Camps are a unique, day camp experience, brought to you by the Seattle Children's Museum. Each of camp days have a theme, with educational programming and activities to match! Thematically linked, but independent daily activities feature science, art and cultural programming for children ages 4 to 10. You can mix and match your perfect camp schedule!
KidsQuest Children's Museum
KidsQuest Summer Camps offer fun and learning through science experiments, arts and crafts, collaboration and exploration! In 2019 they are offering various half and full day camps with new hands-on projects and experiments every week where kids can explore, play and learn!
Camp Techwise
Camp TechWise is the way to provide your children with summer fun and enrichment that lasts a lifetime! This instructor-inspired, kid-centric approach combined with hands-on projects motivate young learners. The flexible daily schedule allows for plenty of project time for EVERY child! Whether your child wants variety or to just have a deep, week-long immersion experience in a single topic without distractions Camp TechWise lets your child customize their day.
TechKnowHow Seattle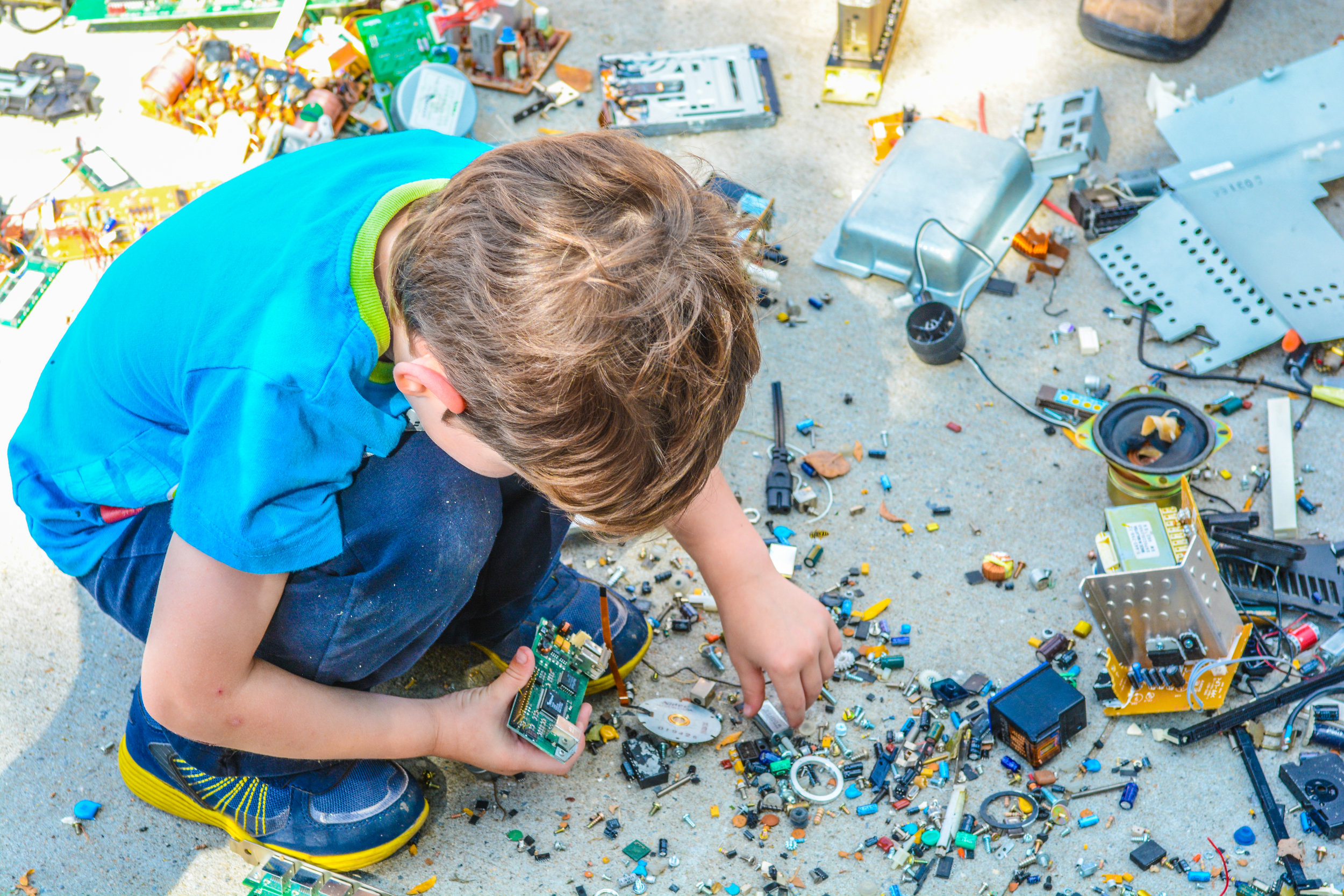 These week-long summer camps offer a variety of fun and enriching hands-on projects which teach students how to use technology creatively. Camp activities include building projects with LEGO® gears and motors, WeDo® and NXT® and EV3® Robotics, Game Design and Python Programming. Classes feature high-interest, age-appropriate projects which teach technology and science skills.
Bricks 4 Kidz
Bricks 4 Kidz® camps are a fresh and fun way for kids ages 5-11 to spend their summer break! Guided by experienced teachers and built around exciting themes like Amusement Parks, Space and Robotics, children will enjoy using LEGO® Bricks to build specially-designed Bricks 4 Kidz models, play LEGO® games and explore the world of engineering, architecture and animated movie-making.
Coding with Kids
Would you like to build a website? Code a video game? Wire circuits or create your own motion sensor? Coding with Kids camps are a place for coders to unleash their creativity and take the next step on their Coding Journey. Tech-savvy instructors will guide small groups of campers as they unleash their creativity to build games, interactive stories, and other projects.
BEAM Experiences
BEAM Experiences camps provide S.T.R.E.A.M. (science, technology, reading, engineering, art, and mathematics) experiential and hands-on learning for children ages 8 and up. BEAM encourages students to use teamwork, evaluate needs, and pursue iterative design to help them grow as collaborators, innovators, and thought leaders. Programs include robotics, stop-motion animation, graphic novel development, coding, and much more!
Search LegUp's summer camp 2019 list of available camps.
MUSIC, FILM & PERFORMING ARTS CAMPS
Summer Filmmaking Camp SIFF
It will be fast paced, but in small groups guided by a filmmaking mentor, 9-12 year-old students will create action-packed short films while learning the basics of working together as a movie crew - writing scripts, directing actors, using accessible filmmaking technology, and digital editing. The Summer Filmmaking Camp is taught by a professional film educator and four filmmaking mentors. Students will have a comprehensive experience of creating several short films and learn new storytelling techniques, while also being able to access grounds of the Seattle Center to have some fun when they need a break.
Camp Rock Band Bach to Rock
Designed for students of all levels, from beginners to seasoned artists, this program is taught by real musicians using the unique B2R method, which will have students playing full songs in no time! Students are placed in a band according to their age and skill level and the requirements of ensemble playing, teamwork and achievement of musical objectives are stressed. Depending on ability level, development of original material is strongly encouraged. Each weekly session culminates in a public performance and the recording of a CD. This camp is split into two age categories: for kids 7 - 9 and 9+.
School of Acrobatics and New Circus Arts
SANCA offers experiences that are physically challenging, socially enriching, and teach physical literacy to people of all ages. SANCA's services to the community include recreational classes and day camps to provide youth with a safe, social, constructive environment for physical arts. Their programs broaden community engagement, reach diverse audiences, and encourage participation in the arts.
Seattle Drum School
Seattle Drum School Drum Camp is a great opportunity for drummers ages 10-17 to get together in a group and strengthen their skills, meet other drummers, and learn from the best! A fun and exciting environment for students to learn techniques and rhythms from all over the world.
Theater Works in Bellevue
Theater Works in Bellevue offers six great week-long camps this year, with something offered for kids aged anywhere from 4 to 16 years.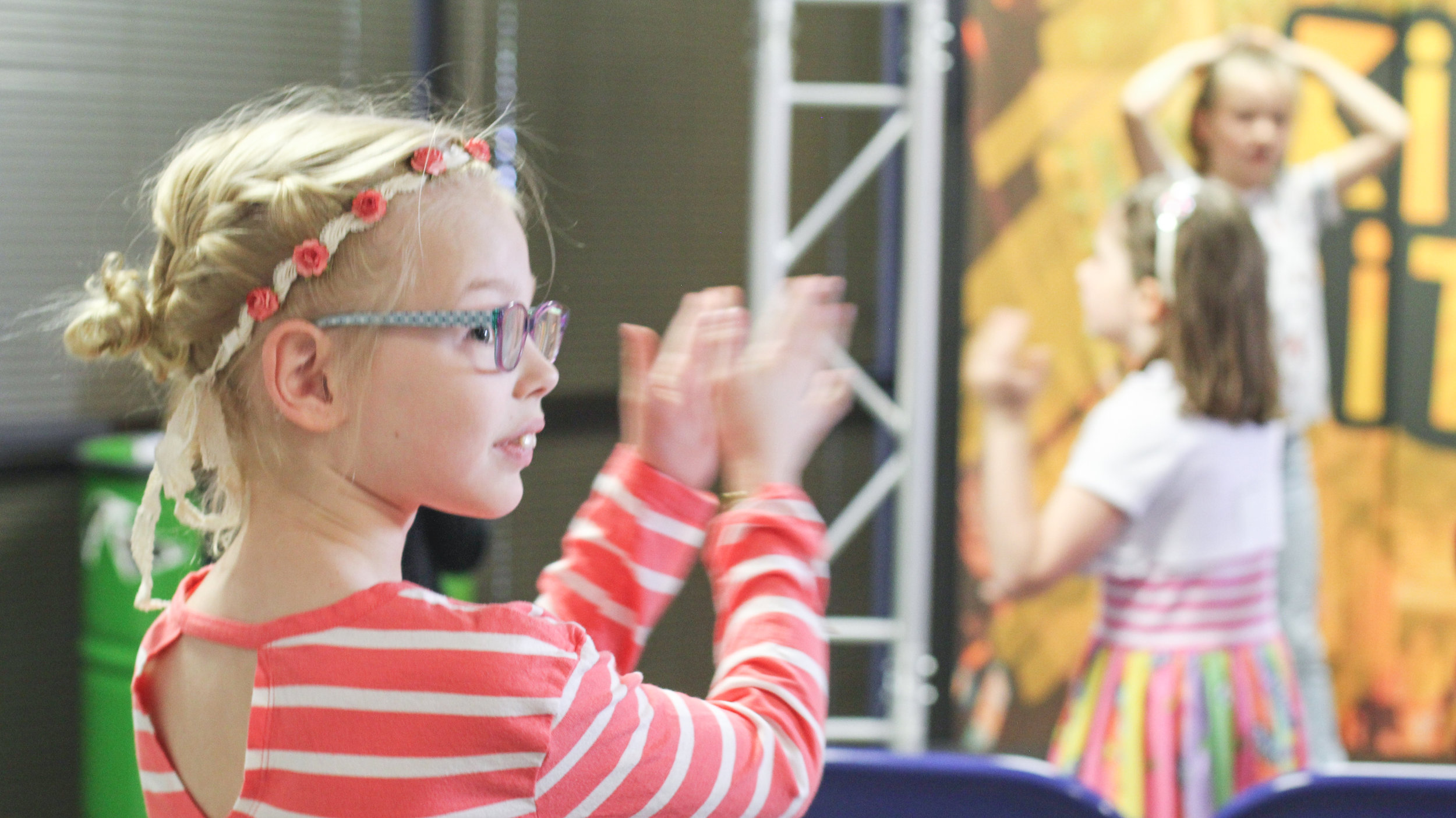 Youth Theatre Northwest
This summer your child will travel to enchanted worlds and faraway places through the power of their imagination and magic of live theatre. Crafted with fun and popular themes, students will expand their creativity, express their unique individuality, and hone their theatre skills. And, of course, there will be friends and lots of summer fun!
Roaring Mouse Creative Art Studio
Roaring Mouse Creative Arts Studio is a place for children to experience the joy, freedom and power of embracing the creative spirit. Our classes, camps, and workshops engage children in their creativity and self-expression through exploration of visual arts, music, dance, storytelling, and play.
Off the Wall School - Rock Band Camp
Off the Wall offers 5-day rock band camps for students all summer long. They pack as much high quality fun and music education into one week as possible. Students will form small groups of 3-5 members and work on putting together a music video and stage performance by the end of the week.
Broadway Bound
Broadway Bound Children's Theatre is offering One-Week Camps for Ages 5-13; Two-Week Intensives for Ages 14-17. The campers will work on songs and dances as well as scripts from the show they are working on. They will also play theatre games and learn about theatre etiquette including stage directions and performance skills.
Search LegUp's summer camp 2019 list of available camps.
DANCE & GYMNASTICS CAMPS
Allegro Day Dance Camps
A fun structured day of dance, crafts, snacks, lessons, video time, and free time! Each day is a different theme with a different dance genre: Monday - Greatest Showman (Creative movement and tumbling); Tuesday - Moana (Lyrical and ballet); Wednesday - Trolls (Hip hop); Thursday - Sing (Jazz and tap); Friday - Mary Poppins returns (Drama and musical theater).
Emerald Ballet Theatre
Emerald Ballet Theatre (EBT) is dedicated to advancing the arts through education, performance, outreach, and collaboration with other arts organizations. EBT's company allows young dancers to perform with regional and international professionals in classical and original contemporary ballets staged by EBT. EBT's outreach takes dance into the schools and the broader community and provides support for those not usually exposed to the arts. EBT's arts collaboration creates venues for inter-disciplinary exploration – dance performed to live music, students and professionals designing costumes and sets, contemporary dance inspired by stories, poetry, art created by regional artists. Imagination is the limit. Emerald Ballet Theatre sets the bar for ballet excellence and artistic collaboration on the Eastside and beyond.
Seattle Gymnastics Academy
No experience required for this fun-filled camp for children ages 3-5 or 6-12 years. Educational and fun, your camper will enjoy coach-lead use of SGA's Olympic gymnastics equipment, trampolines, Tumbl Track, and foam pit while playing games, participating in silly contests, and doing arts & crafts. SGA programs develop strength, skill, and character through gymnastics training. The staff are committed to providing the best gymnastics program in the area in a fun and safe gym, building a foundation of coordination, strength, and responsibility that will help your child succeed in life's endeavors.
Pacific Northwest Ballet
Join PNB for an enriching and educational ballet experience this summer! Students participating in the Eastside Summer Dance Workshops will gain a deeper appreciation for ballet and its rich history through dance classes with our outstanding faculty and unique and fun projects.
All That Dance
All that Dance strives to provide a perfect class for everyone, regardless of age, skill level, experience, or background, in a friendly, non-competitive environment. Summer programs for kids include a variety of themes, from Nutcracker Ballet, to Wands, Wings and Tiaras, to Hip Hop & Superheroes, and more.
Backstage Dance Studio
Backstage Dance Studio is offering a variety of summer camps, for ages 3-11. Learning Stage Preview Camp and Performing Arts Dance Camps are perfect half-day camps for younger dancers. 3-in-1: Dance, Cheer, Gymnastics Camps with Gymnastics East and Action Cheer are fun, full-day, sampler camps for elementary aged dancers. No experience necessary.
Search LegUp's summer camp 2019 list of available camps.
Want to list your camp or have a camp to add? Email team@legup.care or list your camp here.